More and more people are choosing plant-based, vegan options in their diet. If you're one of them – or even if you're not – consider giving your cosmetics bag a vegan makeover too.
While you might assume your favorite cosmetics are automatically vegan, the surprising truth is that a lot of them contain a range of animal products.
If the thought of smearing processed animal parts across your face and body grosses you out (yuk!) then you'll be pleased to know that more and more beauty lines are either including clearly-labeled vegan options, or changing all their products to be vegan-friendly.
Here's our list of the makeup brands to keep on your radar if you want to incorporate vegan habits into your beauty routine as well as your diet.
RELATED: 17 Tips that Show you How to Get Great Skin on a Budget
Read on to get your ve-glam on.

Essential supplies for looking after makeup brushes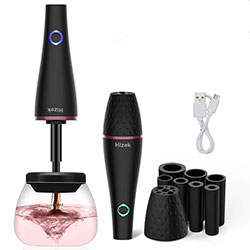 Electric Makeup Brush Cleaner
The pro choice for seriously clean brushes

Eco Tools Brush Shampoo
Effective and eco-friendly? - We're seriously on board with this brilliant brush cleanser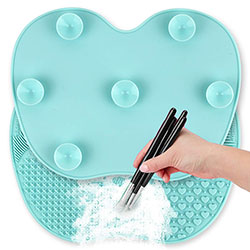 Makeup Brush Cleaning Mat
A weirdly therapeutic way to clean your makeup brushes, rub the brushes over the plastic scrubby areas with your favorite brush cleaner
Want to shop all our cleaning & organization supply picks in one place? Check out our

dedicated shopping page

, full of all our best finds from the interwebs!




RELATED: 18 DIY Makeup Organizers You Need to Copy Now
Beauty finds we love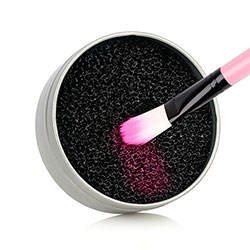 Color Remover Sponge
A lifesaver when you're layering colors and need to remove a shade from your brush pronto - a few swipes and your brush is ready to go again!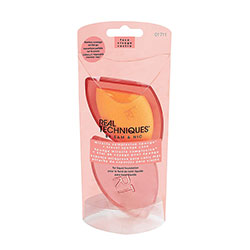 Real Techniques Blender
You need to replace makeup sponges regularly, so it makes sense to choose ones like these that are both effective and won't break your budget either
Ultrasonic Makeup Brush Cleaner
If you pride yourself on the cleanliness of your brushes, ultrasonic tech is known for loosening the very last bits of dirt and grime
RELATED: 15 Ways to Get Your Best Ever Clear Skin
Want to shop all our Beauty & Style picks in one place? Check out our

dedicated shopping page

, full of all our best finds from the interwebs!
Go to page: