Do you have problems with cystic acne? If you do, you are not alone. I used to suffer from painful outbreaks, almost always around 'that time' of the month.
For anyone who's lucky enough not to know what cystic acne is, they're painful pimples that feel almost like small lumps. They feel like they're embedded deep within your skin, rather than being on the surface like other breakouts, and they can last anything up to two weeks at a time.
RELATED: 15 Ways to Get Your Best Ever Clear Skin
In my quest to get rid of my cystic acne, I tried every treatment and method under the sun: face washes, exfoliators, steaming, microdermabrasion, face peels, masks, spot treatments, topical antibiotics. I also tried cutting out certain foods to see if they were triggering it. I even tried those light wands that are meant to kill the bacteria on the surface of your skin. You name it, I tried it. I was desperate.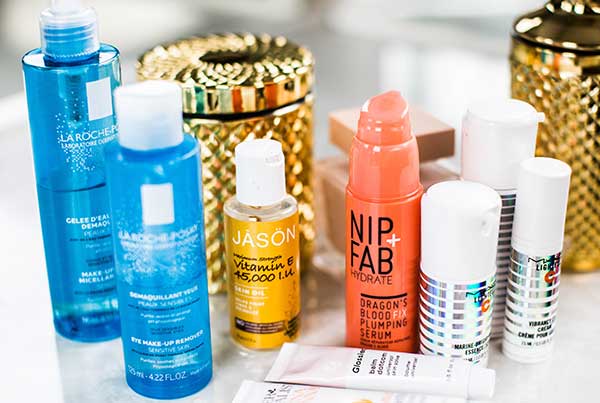 Nothing really seemed to make a difference
It was so frustrating. Every month I could feel them beginning under the surface of my sin and there wasn't anything I could do. I tried facials at expensive salons which didn't help. I was religious about washing my hands, never touching my face, and drinking enough water – all the things you're supposed to do.
O the advice of my doctor, I tried the contraceptive pill. I definitely think there was a hormonal element to my cystic acne due to the regularity and timing of the attacks. The contraceptive pill worked for a time but it wasn't a long term answer because of other side effects Unfortunately when I stopped the pill, the cystic acne came back worse than ever.
I was so miserable
After yet another outbreak, I was reading an online forum and saw two pieces of advice:
Try applying ice onto the affected area.
Try a warm compress
Still not wanting to give up, "anything's worth a shot", I thought. The first method I decided to try was the ice. It makes sense if you think about it, ice should help to reduce the inflammation and the redness.
I was less convinced of the warm compress idea. It seemed too gentle to do anything. – Remember, I had tried all kinds of peels and microdermabrasion with no effect.
While I found the ice reduced the redness, it didn't seem to lessen the duration or help to heal the skin. If anything, it seemed to make the area heal even more stubbornly and slowly.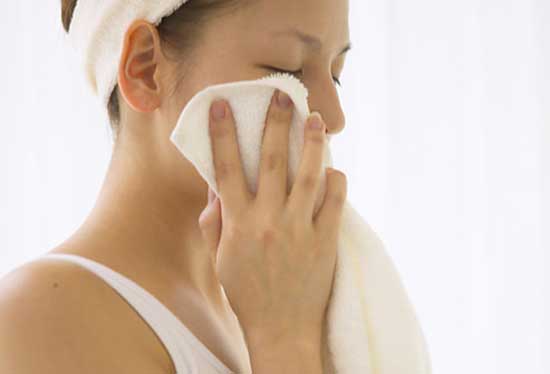 The warm compress
Next was the warm compress. To make mine, I filled a clean sock with some dried, uncooked rice, and tied a knot at the top. I heated the sock inside the oven for 15-20 mins. Using a microwave is a faster and safer way to heat the compress, however, we don't have one so I had to go for the oven method.
Check this link for a tutorial to make your own compress.
I chose these products for scent: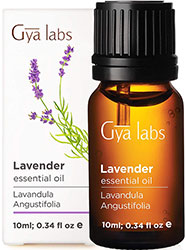 Lavender Essential Oil for Stress Relief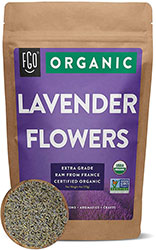 Organic Lavender Flowers Dried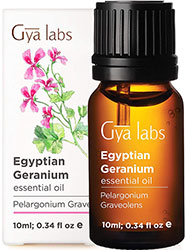 Egyptian Geranium Essential Oil
Want to shop all our Health picks in one place? Check out our

dedicated shopping page

, full of all our best finds from the interwebs!
I applied the compress to the affected area for about 15-20 mins and held it there until it cooled down. Using the compress on my skin felt good straight away as the heat has a soothing effect on the inflammation.
Wanting to give it my best try, I repeated the same compress method a couple more times that day.
When I saw the results the following day, I couldn't believe it. The cystic spot, which had only just come up had already gotten much smaller.
I repeated the compress method several times during that day also, and by the following day, it was well on it's way to being completely gone and healed.
This is totally unheard of for me and for many other cystic acne sufferers. Previously by this point, my skin would just be starting to get really red and swollen. It would be more like 5 days later that my skin started healing.
Whilst I was super excited, I realized it could have just been a fluke. So I repeated the warm compress the next time I had a breakout and to my surprise, it carried on working.
RELATED: 32 Awesome Time-Saving Beauty Hacks to Look Better, Faster!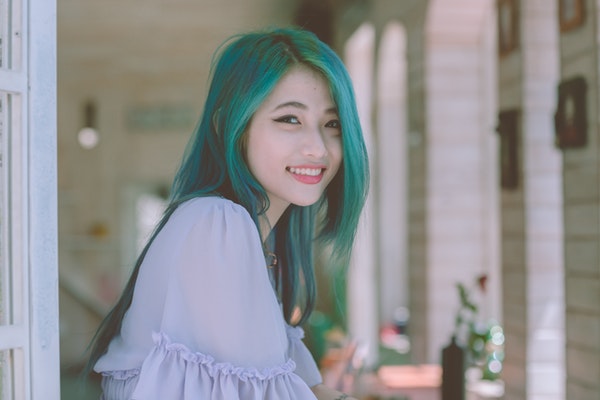 Finding an answer
I've now been using the compresses regularly for nearly two years and this is without a doubt the best way to treat cystic acne when it appears. I just can't believe how this method has turned things around for me. I get fewer breakouts of cystic acne and the majority of cystic spots literally don't come up at all if I treat them early in this way.
Like so many things, early intervention is key. When I feel like an outbreak is beginning, I start using the compresses straight away. Any breakouts that I get now are usually because I'm lazy or forget to use the compress. Once I start using it, they last a tiny fraction of the time they otherwise would.
I use the compresses in exactly the way I first tried, for 15-20 minutes at a time, and multiple times a day when I am able to – I definitely think the frequency helps.
The best thing about this is that I finally feel in control. When you have acne you feel like you're being held prisoner by your own skin and whether you'll get a breakout or not, but now I know exactly what to do.
Go to page: