Pumpkin chocolate bombes
These bombes will certainly get lots of oohs and aahs when your guests set eyes on them..
Chocolate pumpkin cupcakes
Making pumpkin whipped cream is going on this year's fall bucket list for sure.
Pumpkin cake with chocolate pecan frosting
Pecan frosting gives this cake a special touch worthy of Thanksgiving.
Chocolate covered pretzels
This desserts a serious contender for the best edible Thanksgiving centerpiece we've seen.
Pumpkin chocolate torte
An epic turkey dinner, calls for an equally epic dessert, step forward this statuesque layered cake.
3-ingredient cranberry chocolate candy
This five-ingredient monkey bread will look amazing on your breakfast table.
Turkey cupcakes
Using a boxed cake mix leaves you extra time to decorate these adorable cupcakes.
Pumpkin cheesecake ball
If you love a classic Thanksgiving cheeseball as an appetizer, try this sweet one for dessert.
We hope these Thanksgiving desserts with chocolate stirred your imagination and your tastebuds.
If you're looking for more dessert inspiration and love to be organized, check out our list of make-ahead Thanksgiving desserts.
If you love make-ahead meals as much as we do, then you'll definitely want to stop by our list of the best make-ahead appetizers for Thanksgiving.
Now, if your meals are all set, what's going to set off your table (besides all this incredible food?) A DIY Thanksgiving centerpiece for decoration of course!
Plus don't forget to set the tone from the very first impression with a DIY fall wreath to welcome everyone to your home.
Need more Thanksgiving dinner help? These products are both practical and super stylish!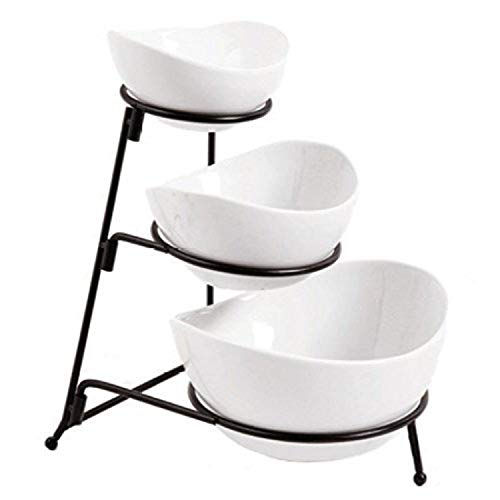 3-Tier Serving Bowl
The best space-saving way to present multiple dishes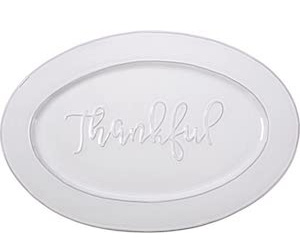 Thankful Platter
What better way to serve Thanksgiving turkey than on this elegant platter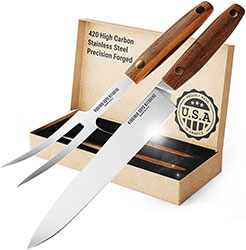 2 Piece Carving Set
This beautiful stainless steel carving set is made in the USA, and has been heat-treated and tempered for maximum durability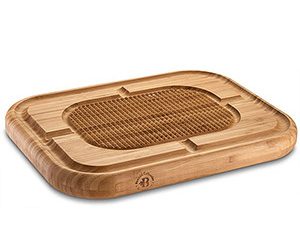 Wooden Carving Board
If it's time to update your dingy old carving board, you can't go wrong with this sturdy number that will hold everything securely in place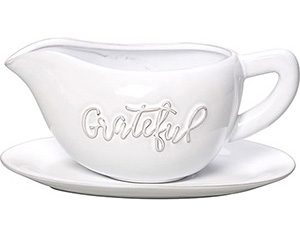 Grateful Gravy Dish
If you're looking for the perfect finishing touch then check out this cute Thanksgiving gravy boat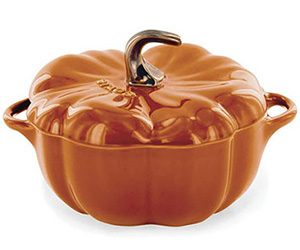 Staub Pumpkin Cocotte
This cast iron pumpkin casserole dish has been on our wish list for a while now
Want to shop all our Fall and Thanksgiving buys in one place? Check out our

dedicated shopping page

, full of all our best finds from the interwebs!
Which Thanksgiving recipe do you turn to every year? We'd love to hear about it in the comments!
Edit + Nest is a participant in the Amazon Services LLC Associates Program, an affiliate advertising program designed to provide a means for sites to earn advertising fees by advertising and linking to Amazon.com. Click here to view our Privacy Policy.