If you want to learn how to make 100 dollars fast, this is the post that can help.
Even with the best forward-planning there are times when you just need to lay your hands on a little bit of extra cash in a hurry.

Whether it's to pay an unexpected bill, or for a surprise treat, everyone could use knowing how to make 100 dollars fast to get some extra money in their back pocket.
With that in mind, check out our list of 50 ideas to get to your goal of an extra $100 – most needing little or no supplies.
So what are you waiting for?
RELATED: 6 WAYS TO GUARANTEE YOUR NEXT RAISE GETS APPROVED
Host a vision board party and sell tickets
Vision boards are more popular than ever with people who want to set clear goals and manifest their ideal future.

To make money, a vision board party takes a little upfront work, and it's best suited to people who can keep a strict eye on costs.

If done right, however, you can make a bundle and it could be the start of a whole new business.

Crucial to success is finding a low-cost suitable venue (for instance your home or a friend's), and keeping effective control over what you spend on materials and refreshments, whilst still providing value for money and an inspiring event.

Then, all you need to do is work out how many tickets you can sell in advance and how much to charge people.

Teach a class online
Teach a skill you have online a site like Udemy or Skillshare.
Design a t-shirt
Ever think of a funny slogan or great meme idea? Put it on a t-shirt and sell them through an online platform like Etsy, Teepublic, or redbubble.
Sell services on Fiverr
If you have tech skills or a talent for something like design then advertise yourself on Fiverr.
Cash in your old gadgets
If there are old devices at the back of your cupboards, put them to work by looking at a trade-in site like Gazelle.
Become an extra on a movie or tv show
If you've got a flexible schedule and live near a major city then register with an agency or check websites for jobs as extras and models on local shoots.
Take part in surveys
Businesses will pay good money for your opinions on all kinds of things, so register with a site like to start getting in on the action.
Offer dog walking or dog sitting
Getting the chance to earn extra cash while you burn some calories and spend time with a cute dog at the same time? – We're all in for that!
Become an Uber driver
If you've got a ride and some spare time on your hands, signing up with Uber is a quick and easy money-maker.
Babysitting
Advertize yourself for babysitting services around your local area.
Get paid to iron
It's no one's favorite job, but guess what? That means there's a lot of people willing to pay someone else to do it, someone just like you.

These products will make this side hustle even easier





Want to shop all our cleaning & organization supply picks in one place? Check out our

dedicated shopping page

, full of all our best finds from the interwebs!
Gardening and yard work
Offering your services for gardening jobs and yard work around your neighborhood is another great way to start making some extra money without having to venture too far from home.

Plus most of the time your customers will have the tools you need.

Car Valet Service
As long as people have cars, they'll need to keep them clean.With just a few basic items you probably already have, you could set-up a door to door car valet service in your neighborhood.
Sell your videos
Can you spot a newsworthy story as it's happening?With modern cell phones, we all have instant access to decent quality video recording.

News sites will pay for exclusive photos and footage of all kinds of events that you might be in the right place to capture. Most news outlets will have details on their websites of who to contact with story ideas or footage.

Host a wedding planning party and sell tickets
Have you ever planned a wedding? Anyone who has knows that all the stress and decisions can be overwhelming.If you're a great organizer and have wedding wisdom to share, think about holding a wedding planning party.

Engaged folks and their family members can get together (advertize on your local community's website or Facebook page), and flip through wedding magazines and talk about all things wedding related.

They can brainstorm solutions to planning dramas and compare notes with each other – all in an environment where they aren't getting the hard sell from wedding vendors or pressure from well-meaning family members.

Add in some useful extra value like a presentation from you on how to plan effectively or tips on how to keep control of your budget to give the event some structure.

Again, this takes a bit of upfront work, and keeping a strict eye on costs is essential, but people love to talk about weddings so if it goes well, it could prove a popular event with demand for more.

Sell your old belongings on eBay
This is one of my favorites as it gets rid of old junk at the same time. Check out this post for our top tips.
Become a Trainer or Diet Coach
Serious about diet and fitness? Maybe you transformed yourself and now want to pass on everything you learned doing it.

You are totally in control of how many clients you take on and can do it part-time alongside a full-time job or just more ideas from this list.

Distribute Flyers
A great way to combine making extra money with keeping fit, small businesses in your town or suburb rely on flyers to advertise and most could use help distributing them.
Start a new Friendship
Are you often told how good a friend you are? You can make money by becoming a professional friend.

With many websites connecting you with people willing to pay to talk about everything from business to hobbies.

Get paid to Google it
Instead of just being embarrassed at your google search history, start making money from whatever you are searching for with Qmee.
Tutor students
What was your star subject at school? Tutoring students is a great way to use your talents and make some extra cash
These three incredible reads will kick-start your hustle and have transformed my life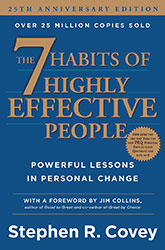 The 7 Habits of Highly Effective People: Powerful Lessons in Personal Change
The 4-Hour Workweek: Escape 9-5, Live Anywhere, and Join the New Rich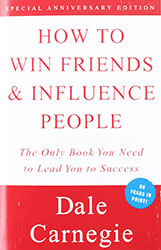 How to Win Friends & Influence-People
You can also listen to the Audiobooks via a free month trial by
clicking here
For more products to help with Work, Money, Productivity & Life Goals? Check out our dedicated shopping page, full of all our best finds from the interwebs!
Go to page: