Pumpkin smash cocktail
This cocktail look pretty but takes just seconds to make – our kind of drink.
Apple cider Moscow mule
The best part about making this refreshing cocktail? – It gives you a chance to invest in some cool Moscow mule mugs to keep it the perfect temperature!
Vanilla chai old fashioned
We love make ahead recipes, and you can mix this cocktail ahead of time and keep in the fridge to serve your Thanksgiving cocktails at a moment's notice.
Pumpkin old fashioned
Made with real pumpkin, maple syrup, and bourbon, it has all the flavors you love and expect in a fall-inspired cocktail.
Bourbon honey cocktail with rosemary simple syrup
Made with rosemary honey simple syrup, this is the perfect cocktail for anyone who needs an antidote to pumpkin overload.

Flyby Recovery Supplement

Rise from the dead with this hangover-beating recovery supplement

Sparkling blood orange margarita
With freshly squeezed blood oranges and limes, this sparkling orange margarita adds a refreshing twist to a fruity cocktail in the pretty fall colors.
Cranberry French 75
London dry gin, cranberry syrup and brut Champagne make this an extra-special celebratory Thanksgiving cocktail that will be talked about for a long time to come.
Cranberry mimosa
A cranberry lover's version of a mimosa is the cocktail we didn't know we needed. This one's going on the bucket list for sure.
Butterscotch white Russian
Butterscotch schnapps and a crushed butterscotch candy and caramel rim. Imagine an alcoholic butter beer and you're halfway there!
Alabama slammer
One for the adventurous drinkers; a refreshing blend of Amaretto, Southern Comfort, sloe gin and orange juice.
If you want to really impress your guests, serve your drinks with moves learned from the greatest movie ever made: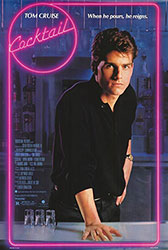 Tom Cruise – Cocktail
We're not done with turkey day yet. If you need some dessert inspiration, then you'll want to head over to our list of Thanksgiving desserts with chocolate – it's full of beautiful cocoa-laden desserts for just a 'lil break from the pumpkin.
Plus, if you haven't yet read our list of make-ahead Thanksgiving appetizers you'll absolutely want to look over that. – Your future self will thank you.
We're also giving a good dose of helpful fall decorating advice in the form of color schemes for decorating, centerpieces, Thanksgiving table settings, and DIY fall wreaths. There's everything to fuel your inner creative!
Which one of these Thanksgiving cocktails gets you buzzed? Let us know in the comments!
If you enjoyed this article, don't forget to show it some love by sharing on your favorite social media platform. 🙂
If you need more holiday inspiration for getting busy in the kitchen, we recommend this fall recipe book.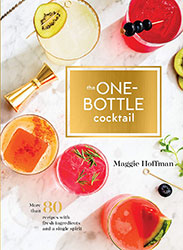 The One-Bottle Cocktail: More than 80 Recipes with Fresh Ingredients and a Single Spirit
Or, if you have more recipes than you know what to do with, grab our free printable bundle to organize your season beautifully!
Edit + Nest is a participant in the Amazon Services LLC Associates Program, an affiliate advertising program designed to provide a means for sites to earn advertising fees by advertising and linking to Amazon.com. Click here to view our Privacy Policy.