21. Bat ribbon pumpkins via Good Housekeeping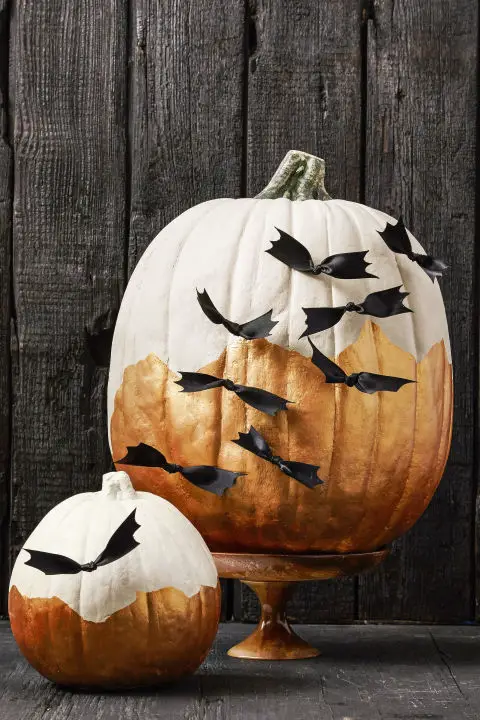 You could totally get away with decorating your pumpkin with nothing other than these cool ribbon bats! Make sure the ribbon you use has a good amount of rigidity and texture so that the wings stick out and stay upright once you pin them in place.
22. Paper witches hat pumpkin via The Craft Patch Blog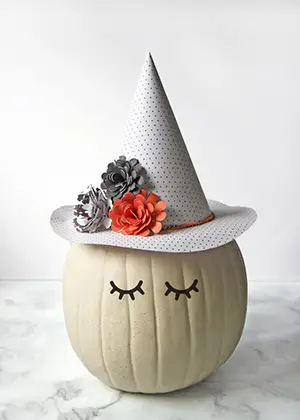 If you find the 'in your face' Halloween schtick gets a bit too much then you'll love this simple craft idea in pretty neutrals.
23. Balloon dipped pumpkins via Paper & Stitch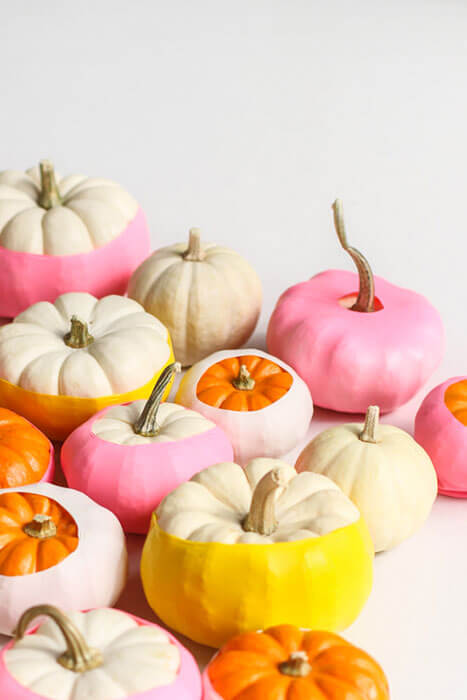 We would never have guessed that these pumpkins weren't painted. This is the ultimate no-mess, no clean-up pumpkin DIY. The fact that they can be done in just 60 seconds just gives us more time to work on perfecting our Halloween costumes and makeup
24. Copper stripe pumpkins via Chillfy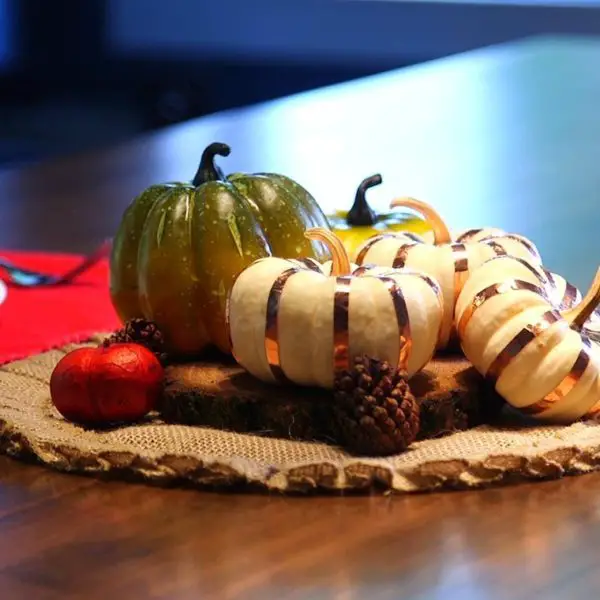 Copper and rose gold show no sign of going out of style anytime soon. Plus they're some of the warmest and inviting Fall shades to decorate with. These easy no-carve pumpkin decorating ideas using tape idea can be finished in just minutes.
25. Rainbow spider pumpkin via The Crafted Life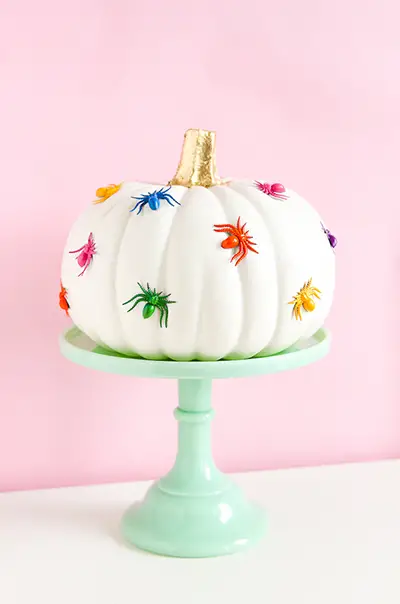 This rainbow spider pumpkin is the perfect antidote for anyone who's already sick of seeing orange everywhere they go!
26. Emoji pumpkins via Cute Fetti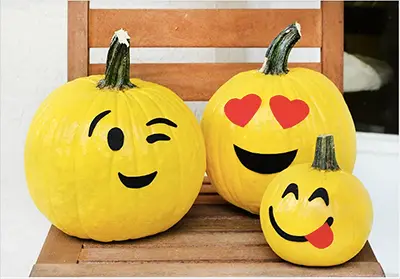 These clever emoji no-carve pumpkin decorating ideas have so many different design options! Paint a different face on each side so you can twist them around to show off your current mood.
27. Gold leaf pumpkins via The Everygirl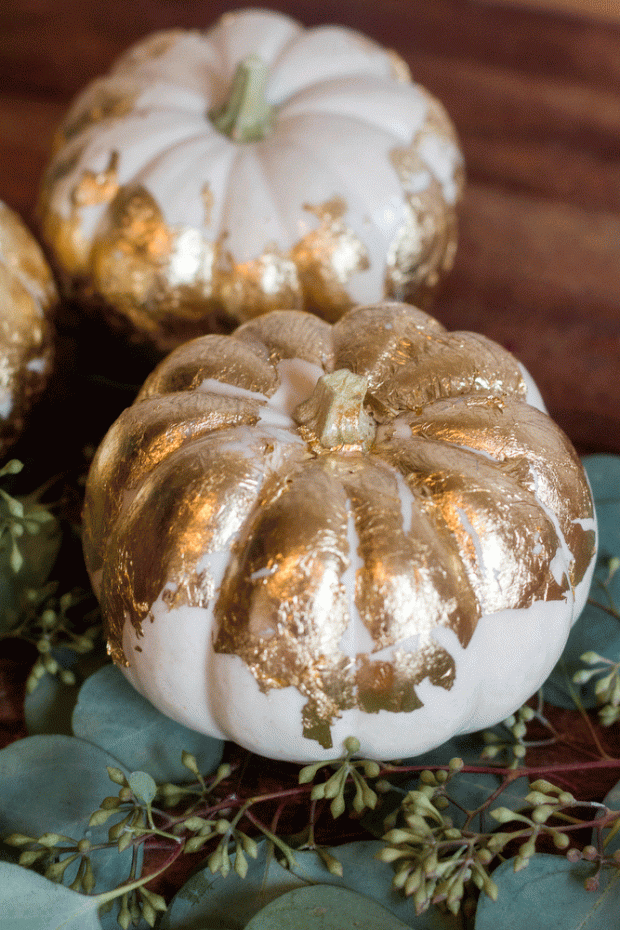 These would look amazing as a centerpiece for a dining table – and because the haphazard finish is part of the look, it doesn't matter if you don't get the gold leaf exactly where you mean to.
28. Drip painting pumpkin via Mom Dot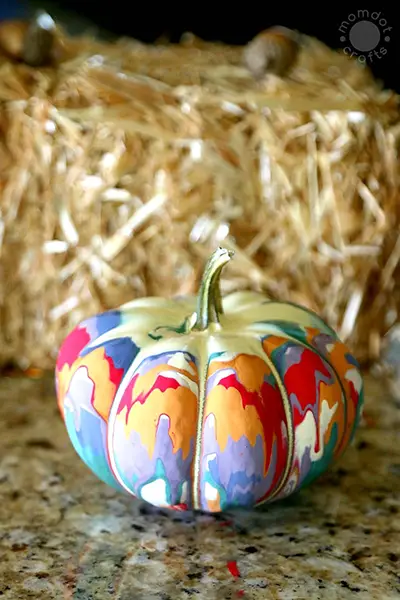 Drip painting isn't the tidiest project, but it is one of the most fun. Go wild with whatever wild colors you can get your hands on.
29. Washi tape pumpkins via Mom 4 Real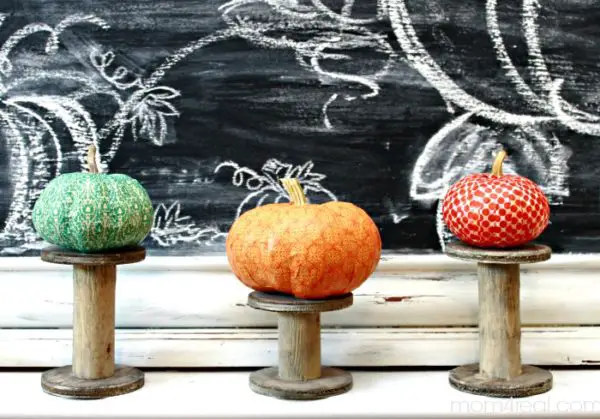 Forget duct tape pumpkins, it's now all about the washi tape. If you haven't tried other washi tape projects, there are as many patterns and colors as you can dream of, and it's super low cost too.
30. Easy glitter pumpkins via Savvy Honey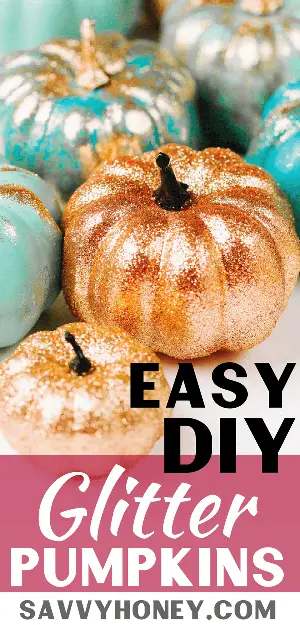 These simple glitter pumpkins are a can't-lose, easy project. Make sure to finish with the hairspray so the glitter doesn't shed too much or you'll be finding it for years!
31. Chalkboard pumpkin via Pint Sized Treasures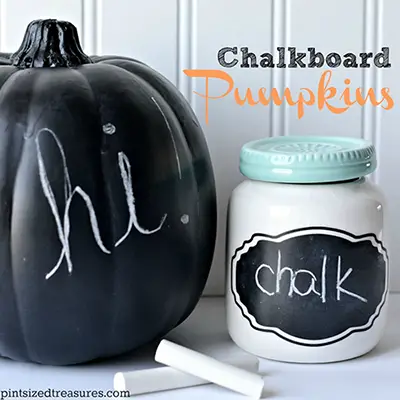 We love these chalkboard pumpkins that you can doodle messages on. It's the only way to make a shopping list in the month of October!
We hope you liked these no-carve pumpkin decorating ideas, if you're planning a get-together for Halloween then, check out these cool Halloween Hand Pies too.
What's your favorite no-carve pumpkin decorating hack? Let us know in the comments!
RELATED: 27 QUICK AND EASY HALLOWEEN SNACKS YOU'LL WISH YOU'D FOUND SOONER
Did you enjoy this post? If so, don't forget to share it on Pinterest!
Going to be carving this Halloween? Check out our picks for safe and precise carving
Edit + Nest is a participant in the Amazon Services LLC Associates Program, an affiliate advertising program designed to provide a means for sites to earn advertising fees by advertising and linking to Amazon.com. Click here to view our Privacy Policy.