11. Dollar store metallic pumpkins via Spend with Pennies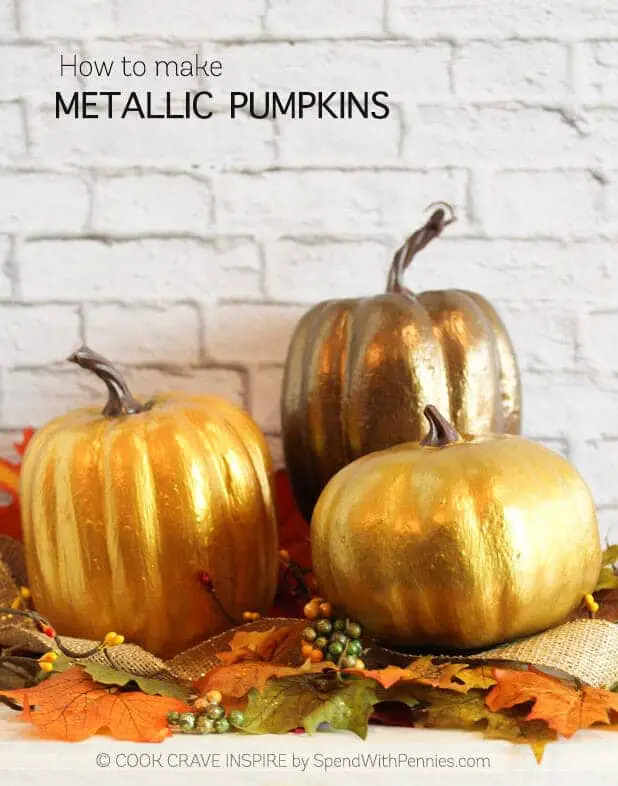 These metallic painted pumpkins look more Martha Stewart than the Dollar Store, but that's exactly where they came from. Make them look expensive by investing in good quality spray paints in high-end colors.
12. Woody and Buzz pumpkins via As the Bunny Hops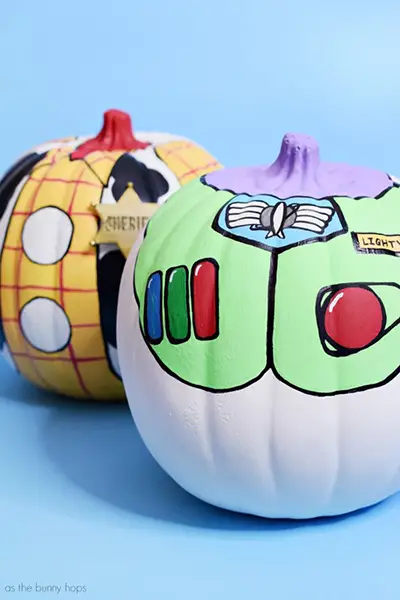 You've got a friend in this cute tutorial for Toy Story-inspired pumpkins, and with the latest movie, it couldn't be more timely.
13. Silhouette pumpkins via Woman's Day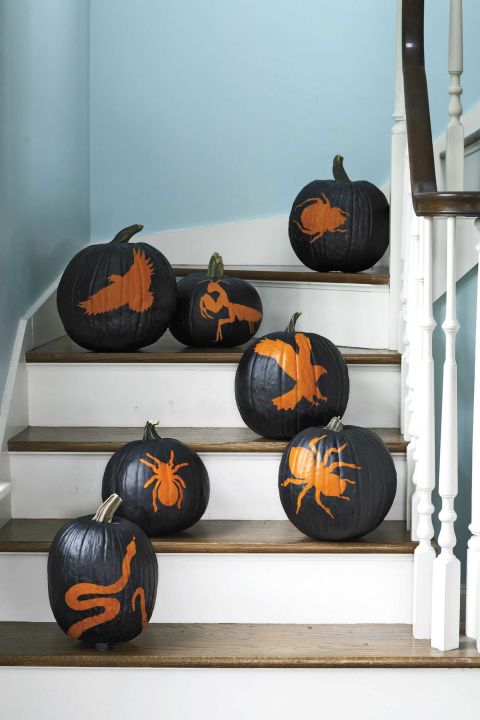 If you like a traditional look to your jack o' lanterns but don't want the mess of carving, then this easy stencil project is the one for you. You can even make stencils of your initials or paint messages.
14. Melted crayon pumpkins via Color Made Me Happy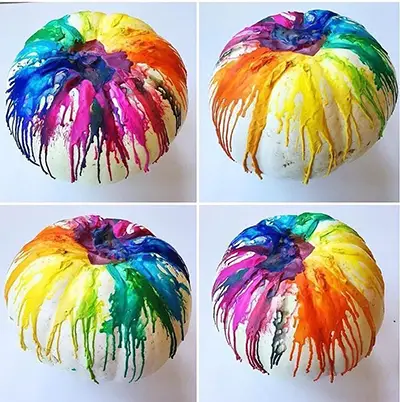 This rainbow ombre melted crayons pumpkin has our inner abstract artist coming out! It's great for kids to get involved with and the messier it looks, the better.
15. Candy corn pumpkin via A Thrifty Mom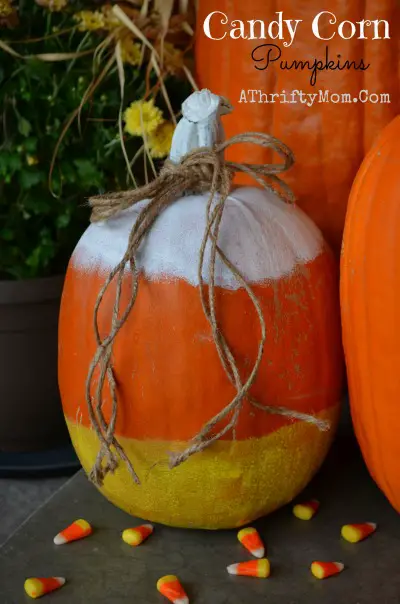 Candy corn is never perfectly neat, so this is the ideal fast pumpkin project for anyone with a sweet tooth. The jute string adds a rustic, farmhouse-in-fall touch too.
16. Sequin pumpkins via The Country Chic Cottage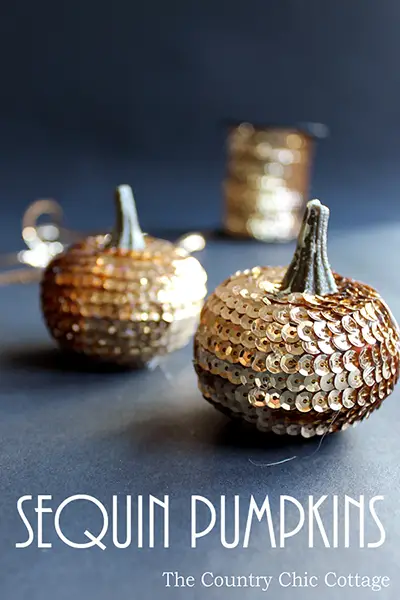 If you're a sucker for a glamorous Gatsby vibe then these sequin pumpkins will be right up your alley.
17. Disney Cinderella pumpkin via The Farm Girl Gabs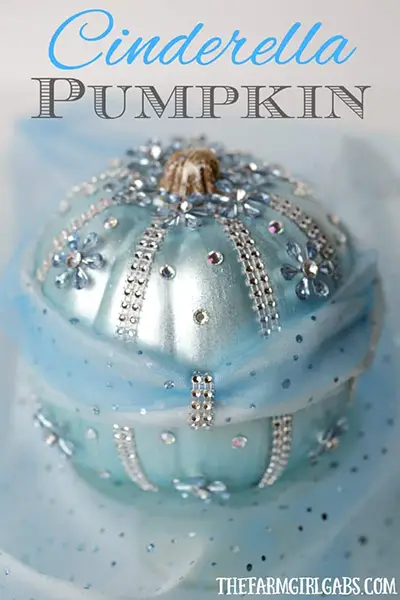 There's no fairy godmother required for this gorgeously girly and impressive Cinderella pumpkin.
18. Glow in the dark pumpkin via Color made me happy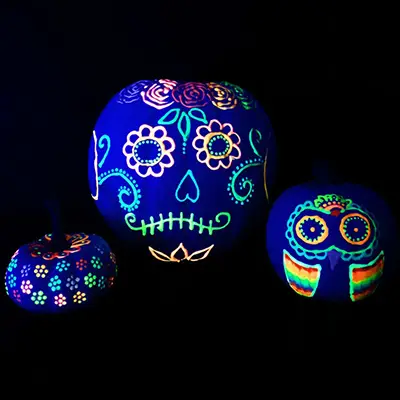 This funky glow in the dark pumpkins will keep you company if you're too scared to go to sleep after watching a Halloween movie.
19. Ribbon pumpkin via HGTV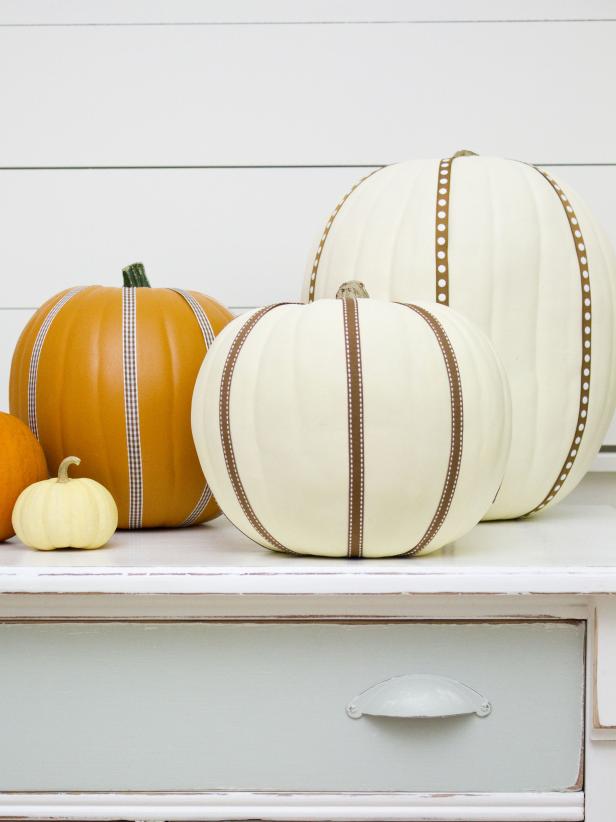 Hot glue gun, is there anything you can't do? This idea is easy to customize with any ribbon you might have at home. – Plus it's a good excuse to inventory your holiday ribbon stash early!
20. Harry Potter pumpkins via Lovely Planner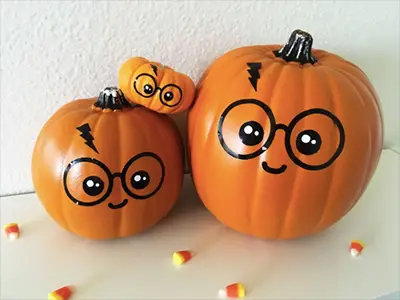 This project even comes with templates to help with the design so there's no excuse for muggles not to pay a Halloween tribute to their favorite wizard.
Go to page: