Make ahead appetizers are the best way to get organized early for a party or get together. If you want incredible food that takes center stage, and to spend more time having fun with your guests, then you're in luck. We've compiled the ultimate list of easy make-ahead appetizer recipes that will save you so much time when you're having people over.
With over 100 ideas to help you be the host with the most, all of these appetizers are either good to freeze, or can be made in advance and stored cold or at room temperature until it's time to bring them out. These recipes are the best way to make sure your bash goes off without a hitch – and they're brilliant for keeping small plates on standby anytime in case you get some unexpected guests.
RELATED: THE BEST DELICIOUS AND EASY MAKE AHEAD APPETIZERS FOR THE HOLIDAYS
These recipes have been handpicked as crowd-pleasing, easy-to-serve finger food that will be a hit on game day, a birthday, or even the holidays.
And speaking of the holidays, if you want dishes that are just made for Thanksgiving entertaining, check out our picks for the best make ahead turkey day appetizers. If Christmas planning is what it's all about for you, check out this rundown of the best make ahead holiday appetizers.
Before we start, here's my essential toolkit for successful make-ahead meal prep storage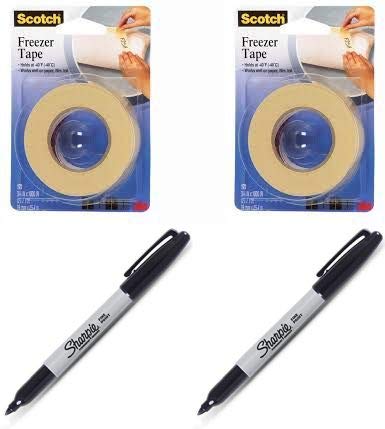 Freezer Tape and Sharpie Set
Keep things organized with clever tape that won't fall off in the freezer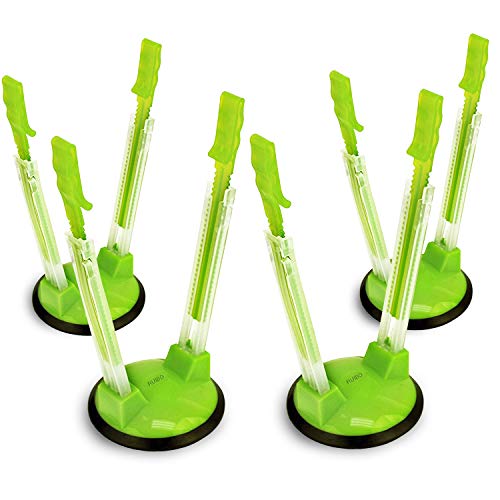 Bag Stabilizer Stand
These sturdy food bag holders will give you an extra pair of hands when you need them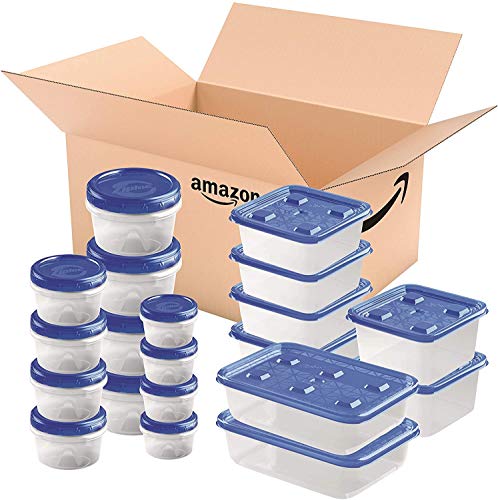 Ziploc Twist'n'Loc Food Containers
These handy boxes come in all shapes and sizes and are BPA-free
Want to shop all our cooking picks in one place? Check out our dedicated shopping page, full of all our best finds from the interwebs!
Let's get going and check out these amazing make-ahead appetizers – our mouths are watering already! Promise me you won't leave the party early – we've got some brilliant recipes coming up, all the way to the end.
1. Chicken Zucchini Poppers
These bite-size low-carb wonders are perfect for anyone on a diet. All you have to do is reheat them and get your choice of dip ready.
---
2. Slow Cooker Sweet and Spicy Barbecue Wings
These slow cooker wings need plenty of time to marinate, making them the perfect 'set it and forget it' appetizer.
---
3. Bacon Puffs
With just five ingredients, these are sure to be a hit at your next get-together.
---
4. Spinach Dip Bites
For a lighter appetizer, try these pastry cups that won't spoil the main course.
---
5. Fried Mac and Cheese Balls
These restaurant-worthy mac and cheese balls will fly off the plate.
---
6. Bacon Wrapped Jalapeno Poppers
Everyone loves jalapeno poppers and these ones are given extra flair by wrapping some tasty bacon around.
---
7. Italian Sandwich Sliders
Sandwich sliders are a cinch to make ahead and these hearty appetizers are ideal for hungrier guests.
---
8. Ultimate Chilli-Stuffed Sweet Potato Skins
These sweet potato skins give a healthier option than traditional stuffed potato skins.
---
9.Pesto Cheese Bombs
No extra presentation needed here; this make-ahead tear and share bread looks great on your table. Just prep in advance and bake just before serving.
---
10. Toasted Ravioli
This toasted ravioli is perfect for any occasion, but we especially love it for game-day. To make ahead, simply make according to the recipe, freeze, and reheat in the oven.
---
11. Bruschetta Cheese Ball
This Italian cheeseball has all the colors of Christmas – the only problem is that no one will want to be the first to break into it!
---
12. Garlic Parmesan Stuffed Mushrooms
We're salivating already at the sound of these appetizers that can be fully prepped the day before!
---
13. Parmesan Crisps with Thyme and Sea Salt
If you want a light bite that won't ruin people's appetites then check out these crisps.
---
14. Taco Pinwheels
Pinwheels are always a hit and these ones come with a bit of spice!
---
15. Pizza Roll Ups
If you're on a low-carb diet but are not-so-secretly craving pizza, then you have to try these amazing, guilt-free rollups!
---
My favorite make-ahead cookbook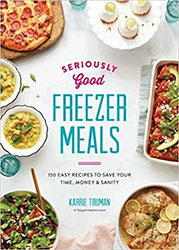 Seriously Good Freezer Meals Recipe Book
If you love make-ahead and freezer recipes then check out this cookbook, it's loaded with over 150 delicious creations!
Want to shop all our Cooking picks in one place? Check out our dedicated shopping page, full of all our best finds from the interwebs!
Go to page: