We get it, sometimes all you want to do is learn how to make your room cozy.
It's that time of year when it's time to hunker down, enjoy good food, good company, and get all warm and cozy at home.
And what better way to embrace the new season and the changing environment than by turning your home a comforting and snuggly sanctuary.
Some links in this post may be affiliate links. We may get paid if you buy something or take an action after clicking one of these.
You might be in rented digs where you can't do permanent decoration with projects like painting or hanging wallpaper, but if you want to refresh your home decor seasonally then starting with a neutral base is a benefit.
Here are some of my favorite decor items for the changing season
Keep walls, floors, window coverings, and furniture in versatile muted shades like creams, grays, and greiges, then change things up throughout the year with accents and accessories. You can completely change the look of the room, no matter what the season. – and it's fun to put old things away and bring out the new as the weather changes.
Starting with a blank canvas, here's how to turn your home into a warm and cozy dream!
Make your Room Cozy with Color
When it comes to
fall color schemes
, look at all the shades you see in the
natural environment
: rich oranges and soft reds, honey, amber, mustard, and warm yellow. These are the colors to look for in rugs, pillows, and cushions, throws, blankets, art, and ornaments.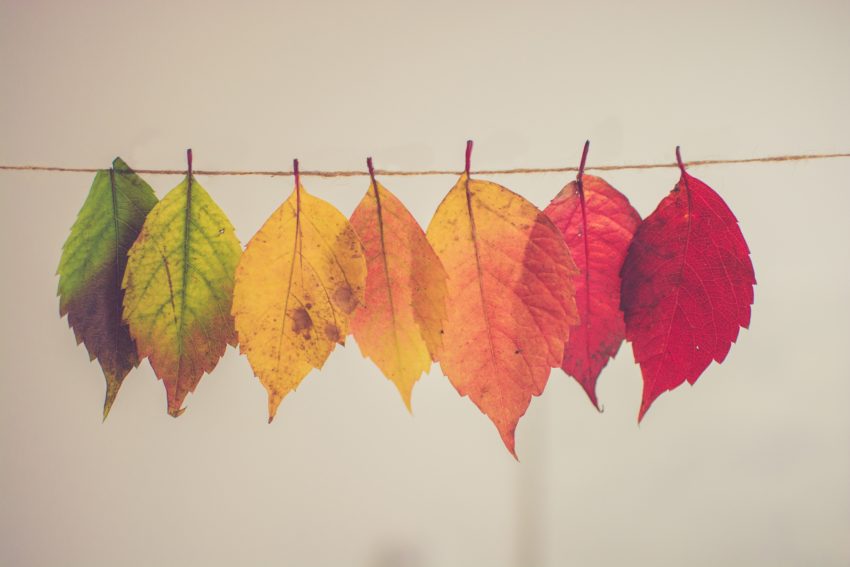 We recommend first choosing a palette, or using a color wheel to identify colors that sit well together to ensure a consistent rather than haphazard look. Creating a mood board using Pinterest or a similar tool can also help to organize your ideas.
Scents to Make a Room Cozy
Scent diffuser sticks are brilliant for home fragrance throughout summer, but nothing gives off cozy like some glowing scented candles or a soothing oil burner. These methods also mean you can soak up every gorgeous scented moment because, unlike diffuser reeds, you only use them when you're in the room. Choose warming and relaxing cozy aromas like orange and cinnamon, or go for fresh woodland and winterberry scents to instantly transport you to a Scandi log cabin.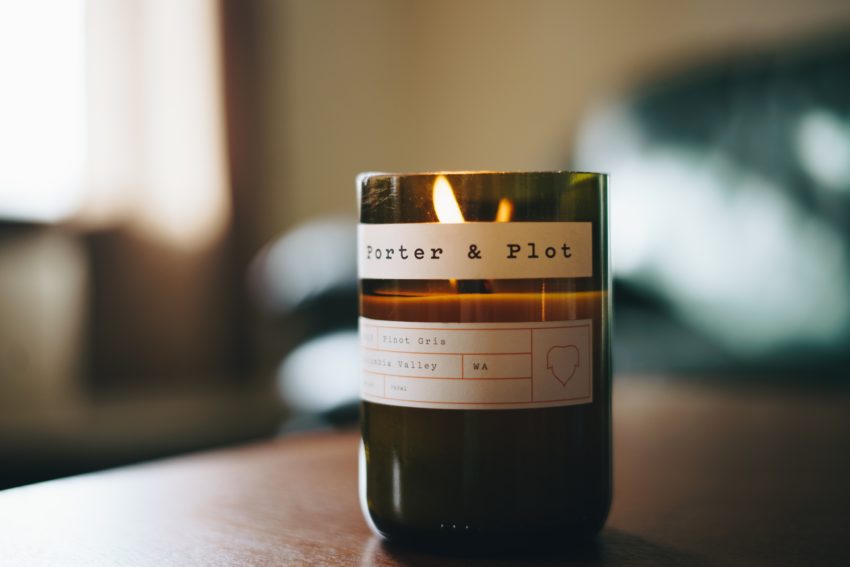 Adding Throw Pillows and Blankets
No warm and cozy living room would be complete without layers of touchably soft and snuggly pillows and blankets.
For blankets, choose natural fabrics and soft textures in coordinating tones. Layer them up over your couch or leave somewhere easy to grab like a natural seagrass basket, to wrap yourself in whilst watching a movie or reading.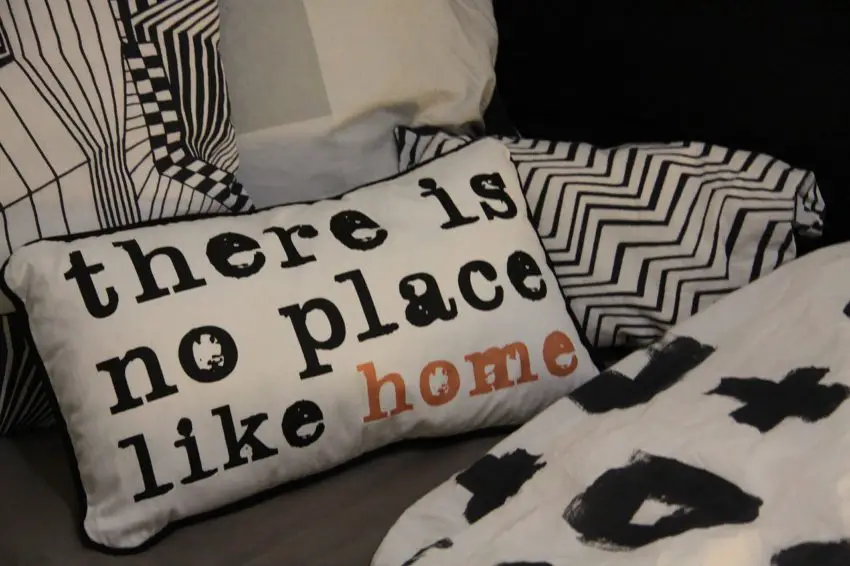 For cozy throw pillows, invest in a set of plump and squishy inserts to use all year round, then change the covers according to the season. It also saves on space if you only have to store the covers in the downtime.
Some of our cozy decor favorites
How to Make your room Cozy with Rugs
We love soft and cozy thick-pile rugs, ideal for curling up barefoot and getting into a good book or hosting an indoor picnic on movie night. Go for dark colors on the floor in the living room if food or drink might be spilled.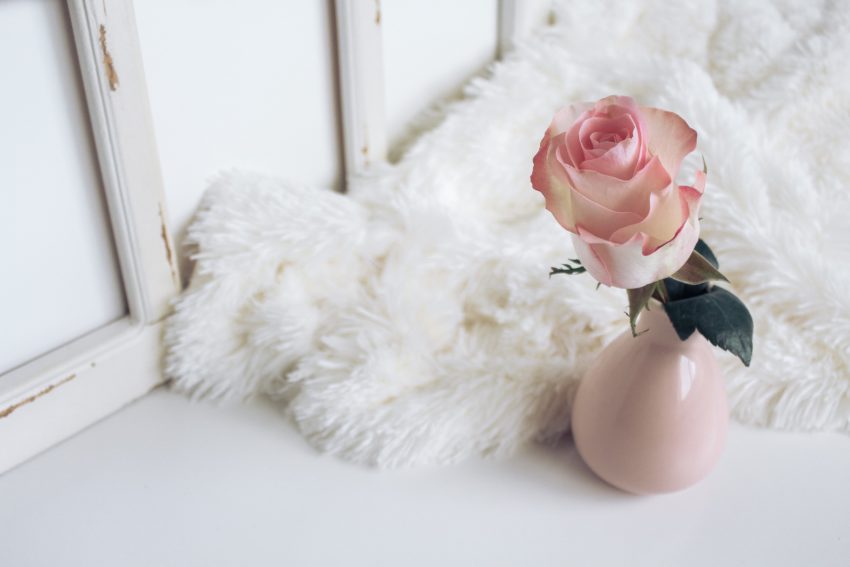 Faux sheepskin rugs are super-popular for that warm and cozy by-the-fireside look, however, unless your living room is rarely used, we'd save them for use in the bedroom instead. They aren't very forgiving in high-traffic areas like your living room; but they'll look dreamy and romantic in your bedroom, and feel amazing underfoot when you get out of bed on a frosty winter morning!
Plants and Flowers for a Cozy Look
The start of winter or fall doesn't mean you have to forgo fresh flowers in your decor. Instead of the matchy and fussy, full arrangements of spring and summer, pick natural-looking textured wildflowers and vibrant berries with lots of foliage and leaves. The more random, the better. Or for a lower maintenance way to bring the outside in, use dried twigs and flowers in autumnal golden hues.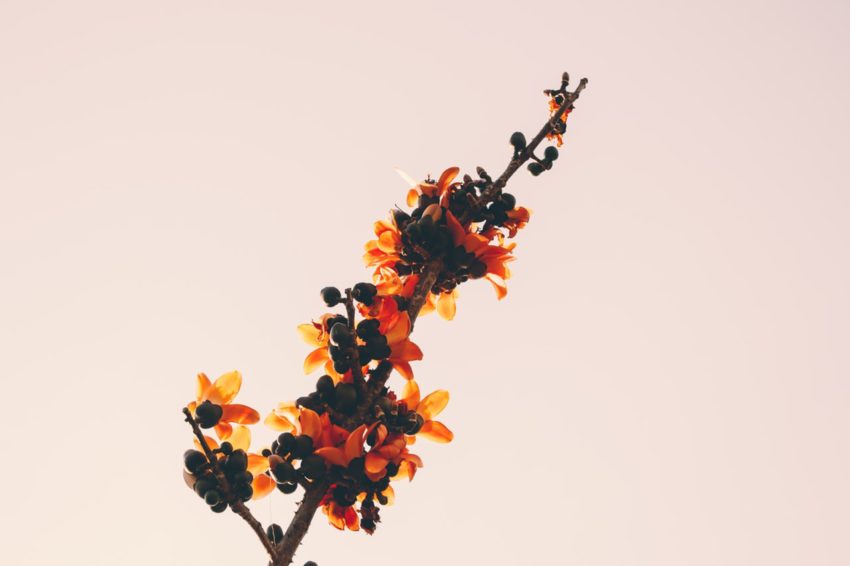 Make Your Room Cozy with Lighting
Scented candles are an essential cozy addition to your living room. To add to the soft, candlelit glow, put clusters of differently sized pillar candles around the room.
If you like the look of candles, but not the flames – or want something more child or pet-friendly – flickering faux candles with LED candles can be left unattended.
In addition to candlelight, lamps with dimmable bulbs are super cozy and can save energy compared to a large ceiling light. They can also be used in a corner of the room to create a comfy reading nook.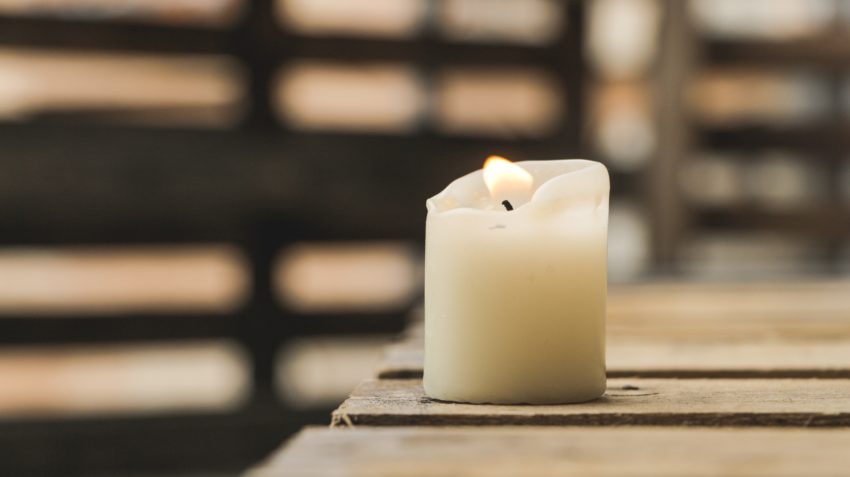 Essential Decor Items
Now you have your cozy all set up, fill the room with all the things that are meant to be enjoyed in simplicity and comfort, either in company or as part of your self-care routine. Think good books, board games, and puzzles, cozy socks or slippers, a mobile speaker for your relaxing playlist. And don't forget to place photo frames of all your favorite people around the room to encourage the warm and fuzzy feelings.
Now, sit back, relax and enjoy!
If you're seeking a chilled out vibe, then you'll want to read our tips for the best way to enjoy a restful morning for the most soothing start to the day.
Don't go without taking a look at these essentials for the cooler months
Want to shop all our Fall and Thanksgiving picks in one place? Check out our dedicated shopping page, full of all our best finds from the interwebs!
Did you like this post? If so, don't forget to share it on Pinterest or your favorite social media channel!
Edit + Nest is a participant in the Amazon Services LLC Associates Program, an affiliate advertising program designed to provide a means for sites to earn advertising fees by advertising and linking to Amazon.com. Click here to view our Privacy Policy.