There are some nights where you get home and feel like making a huge winter feast of a meal. More often for me though, I get back feeling tired and totally exhausted and just want something quick and filling that tastes good.
Because of all 'those nights', I've reached for this awesome garlic and chili spaghetti recipe more times than I can remember. When it comes to fast food nothing beats pasta and I'm so excited to share this. – It's addictively delicious and so simple you could make it in your sleep!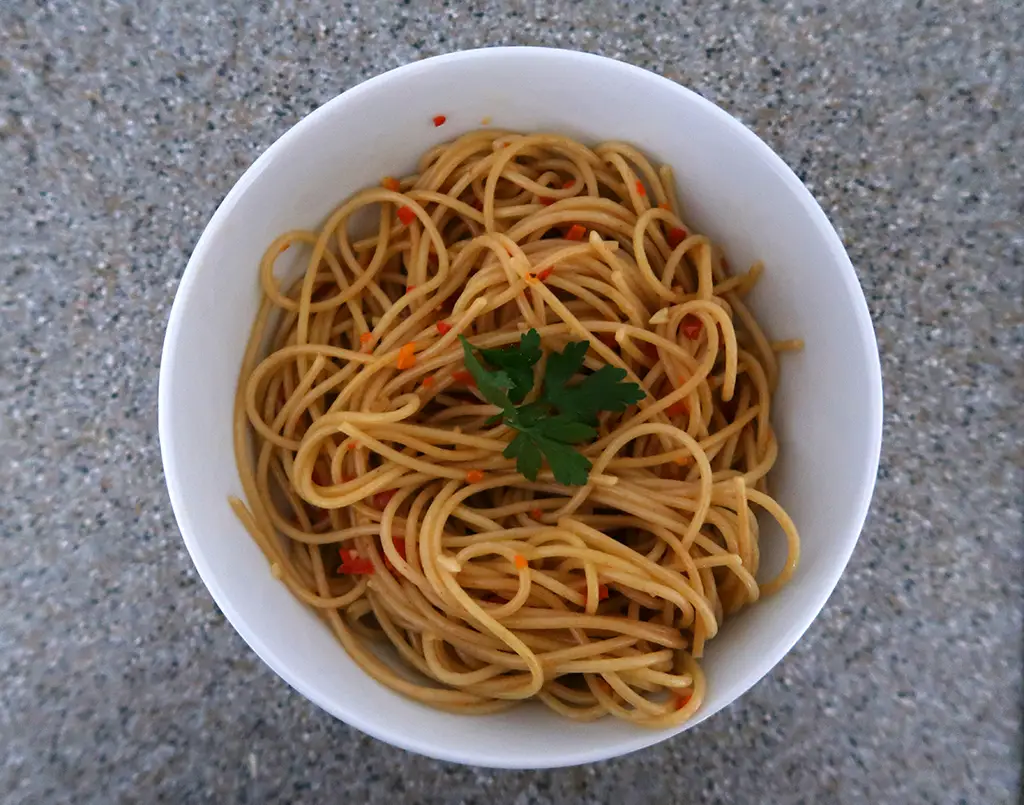 This kind of comforting food tastes so good at this time of year and – calling for just 3 main ingredients – you probably have everything you need for it right now! (I'll wait here while you check.)
RELATED: Crazy Good Homemade Garlic Butter!
It's my ultimate simple weeknight dinner recipe and I'm certain it'll be one of your favorites too.
Clever cooking utensils I used for this recipe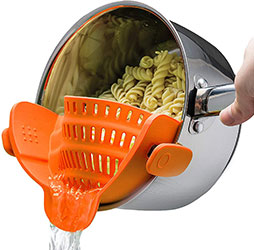 Kitchen Gizmo Snap N Strain Strainer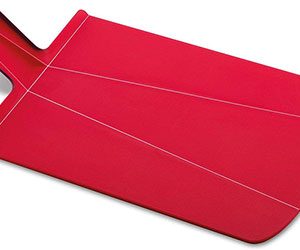 Joseph Joseph Chop2Pot Foldable Plastic Cutting Board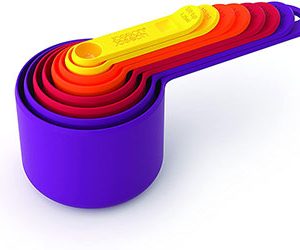 Joseph Joseph Nest Measuring Cups
Want to shop all our cooking picks in one place? Check out our

dedicated shopping page

, full of all our best finds from the interwebs!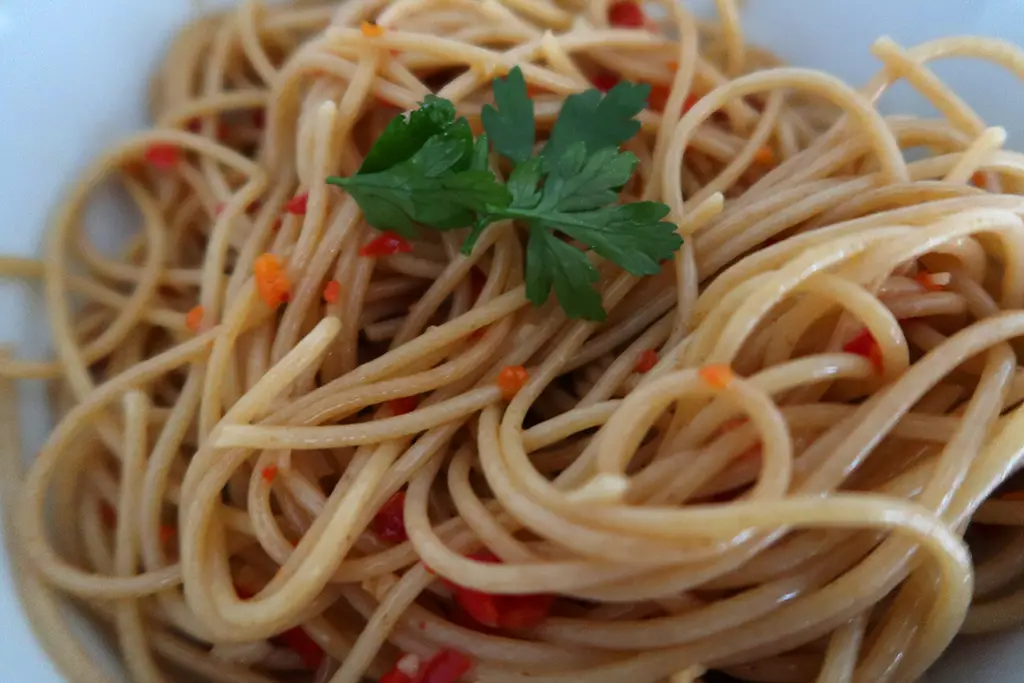 The recipe is super simple: just warm the chopped chili and garlic in the oil and cook the pasta. If I'm using dried pasta, I will put that on the heat first, and then make the 'sauce' whilst it's cooking – which means I can make this in about 8 minutes total!
This recipe uses an equal number of garlic cloves to chillis as I like it spicy, but if you prefer, you can use one fewer chili to the number of garlic cloves.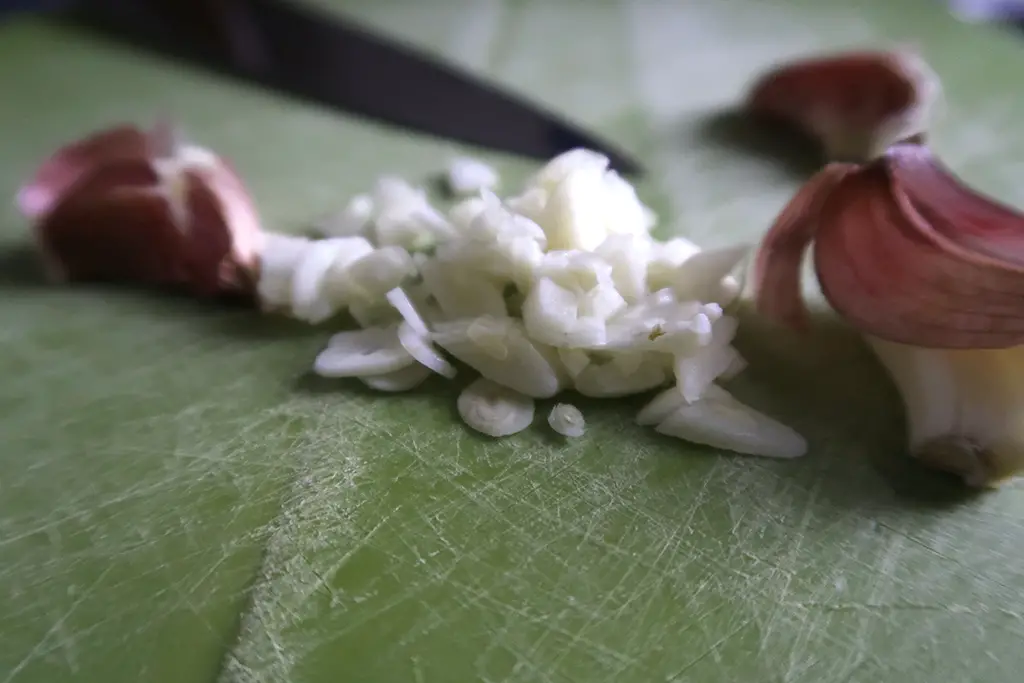 I use wholewheat pasta as it is that little bit healthier – considering I eat this a lot! Plus, the garlic and chili together is so flavorful, you really won't notice any taste difference between white pasta and wholewheat.
The main thing to remember is not to have the heat up too high, or go away and forget about it to the point where the garlic becomes burnt or overdone. You want something that just warms steadily, where the garlic is lightly golden, and the oil turns slightly orange. – It smells so good whilst cooking, you'll want to hang around anyway!
I use the Ingenio pan set for all my cooking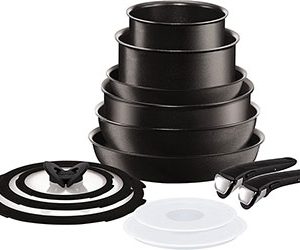 Ingenio 13 Piece Induction Pan Set
I have a small kitchen with limited storage space. This set allowed me to have every pot and pan I need, for the same cupboard space as a single pan.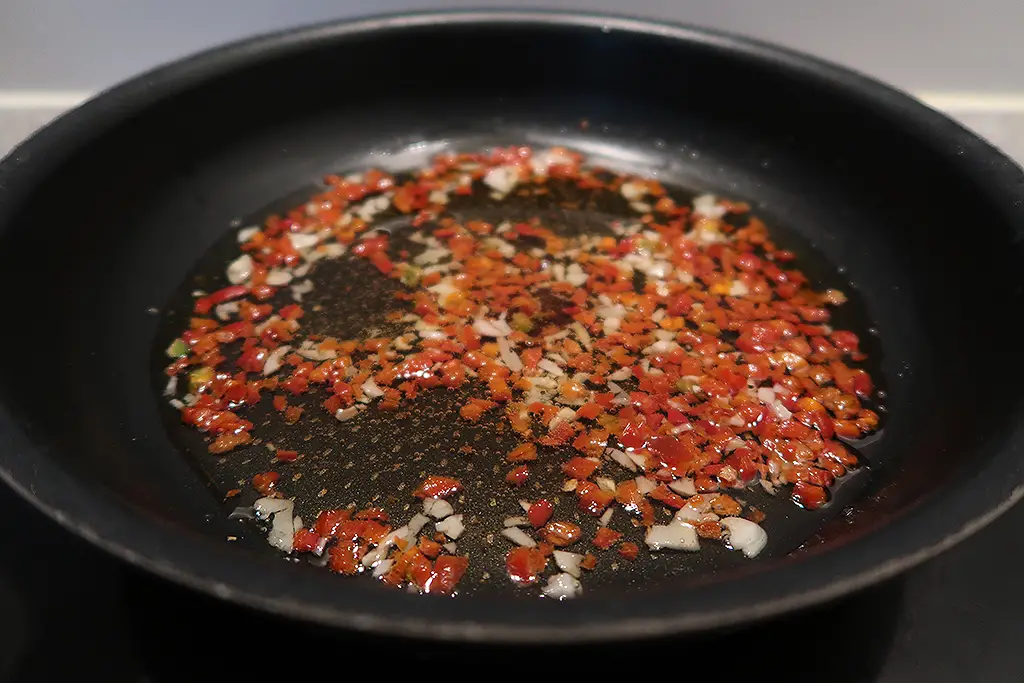 The quantity here for two, so you can easily multiply the recipe. This pasta still tastes great cold for lunch the next day so leftovers are never a problem. If you want to reheat it first however, I would just warm it gently over a medium heat until hot all the way through. The oil will keep the pasta from hardening too much.
The key to this recipe is simplicity. You can experiment with adding other ingredients like fresh plum tomatoes, diced onion, or chopped anchovies but nothing beats the original.
You'll also notice that there is no parmesan or black pepper to finish. I like to think of this recipe as the little black dress of pasta dishes – it doesn't need anything else!
Garlic and Chilli Weeknight Pasta
This incredibly quick and simple weeknight pasta is fast to make yet so tasty, it'll have you hooked in no time!
1/2 lb spaghetti ((dried or fresh, white or wholewheat))
1 generous pinch of salt
1/2 cup olive oil
3 small chillies, deseeded and finely chopped ((you may want to use fewer chillis depending on preference))
3 cloves garlic, peeled and finely chopped
Add the salt to a large pan of water and bring to the boil. Once the water is boiling vigorously, use it to cook the spaghetti according to instructions.
Gently warm the olive oil over a medium heat in a frying pan. Add the chopped garlic and the chopped chillies and stir to coat them in the oil.
Continue stirring to warm through. The garlic should turn a golden colour but don't let it burn or overcook.
Drain the spaghetti and mix with the garlic and chilli oil, stirring to coat thoroughly. Season with a little more salt to taste.
Buon appetito!
If you are looking for an equally tasty (and easy!) dessert, check out:
RELATED: Best-Ever Fudgey Chocolate Brownies
Want to shop all our cooking picks in one place? Check out our dedicated shopping page, full of all our best finds from the interwebs!
Did you enjoy this post? If so, don't forget to share it on Pinterest!